Canada – Switzerland coproduction agreement renewed.
Great news for the Swiss film industry: the President of the Confederation Alain Berset has signed a new coproduction agreement between Canada and Switzerland. This treaty replaces the current one and aims to facilitate financing and will be more advantageous for the audiovisual industries of both countries. Coproduced films will also benefit from improved broadcasting arrangements, a significant advantage for film distribution. And that's not all: the agreement also considers the financing of new co-production models, such as series.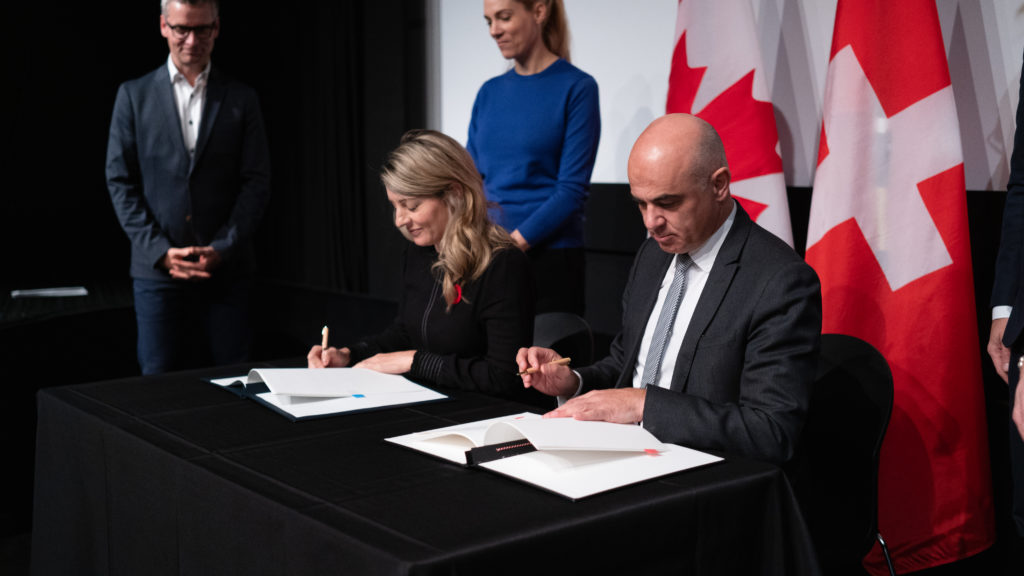 "This new coproduction agreement confirms the outstanding cooperation between Canada and Switzerland. It also allows us to strengthen the existing cultural and linguistic ties between our two countries."
Alain Berset, president of the Swiss Confederation
Coproduction agreements.
Coproduction agreements are agreements signed between two countries to promote film production. These agreements enable producers to create synergies in terms of resources and financing for their productions.
Valais. A land for films.
With its Cash Rebate system, unique in Switzerland, the Valais is an attractive location for international film productions. In addition to financial support in the form of Incentives, the Valais Film Commission offers a large inventory of film sets and a personalized scouting service. Moreover, the structure offers support from the very beginning to the end of an audiovisual production. The services on offer include location scouting, facilitating authorizations, contacts with authorities and private individuals, and participation in previews and campaigns for major film festivals.
More information :